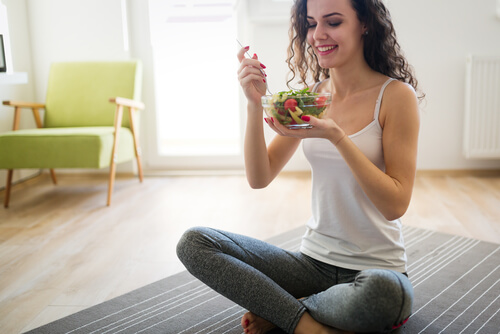 Heart murmurs occur either during birth or later in life. It causes the heart to make a swishing or whooshing sound because there is turbulent blood near or in the heart. Heart murmurs can only be heard through a stethoscope.
Even though heart murmurs are not a serious condition, sometimes additional tests may be needed to be sure that there is no underlying disease that could be causing it. If there is an underlying disease, the heart murmur will go away after the disease is treated. As for a child who is born with it, it will go away on its own as they get older.
There is no treatment needed for a heart murmur. In fact, a heart murmur is innocent and can't cause a heart attack. You can still do your normal daily activities with a heart murmur. There are eight tips to prevent and cope with a heart murmur.
1. Eating a healthy diet will prevent a heart murmur.
When it comes to eating a healthy diet, you should eat lean meats, fresh fruits, and vegetables. It is a good idea to eliminate foods with fats and salt in them. When you want something sweet, eat a piece of fruit. Even though canned vegetables are better than eating no vegetables at all, it is processed. It is better to buy fresh vegetables and cook them the way you want to.
Canned vegetables are high in sodium and too much sodium isn't good for the heart. If you must eat canned vegetables choose low sodium options. Healthy foods allow you to stay fuller longer. Junk food makes you feel full for a little while and causes you to crave more later on. It tastes good, but it's bad for your body. As you get older, eating junk food takes a toll on your body, including your heart.