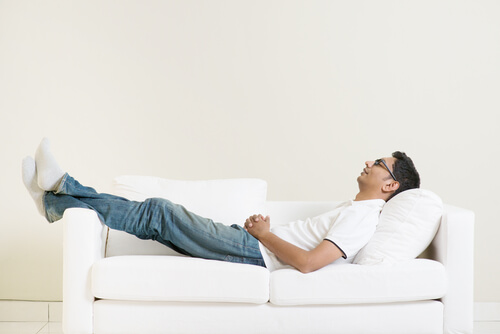 2. Elevating the knee will help with the recovery of the MCL sprain.
Place a few pillows under your knee at a 45-degree angle and let it stay there as long as possible. Even when you're at work or school, it is a good idea to keep the MCL sprain elevated. It will reduce swelling in the knee by doing so.
When icing the knee, it is a good idea to elevate it as well. Some doctors may recommend elevating it as high as up to your heart, but that's impossible when you're at home or anywhere. The only place you could have your knee-high is if you have a bed with a canopy and you could fix it where you could elevate your leg high.
It may be uncomfortable also. You want to be comfortable when you are dealing with an MCL sprain. It could cause more pain if it's too high.