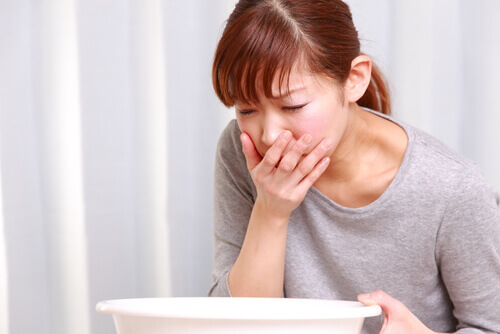 2. Nausea & Vomiting
You will likely experience nausea and vomiting as well with hepatitis A. These are pretty common symptoms with many illnesses, and they are very common when it comes to the forms of hepatitis. With hepatitis A, in particular, there is more danger involved because being in close quarters to someone who is vomiting regularly may carry a little higher risk for transmission of the virus.
In addition, nausea can make it difficult to eat, and without the food that your body needs for fuel, you could have even lower energy levels than before. Nausea and vomiting, especially when they are presented together and happen all the time is often a sign of some kind of illness. You should definitely take the symptoms seriously if you are experiencing them. They are also one of the most common hepatitis A symptoms out of the ones on this list and symptoms that can be detected early as well.