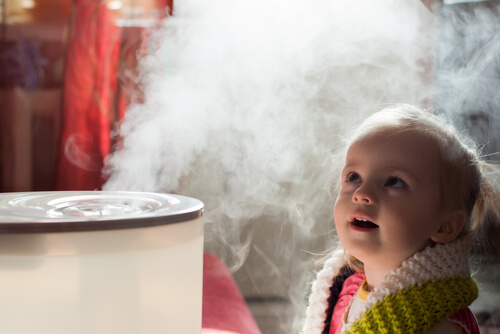 2. Humidifiers
When winter brings dry air from heating and creates coughs and congestion, many experts recommend using humidifiers. This is also true at any time of the year if you live in a particularly dry region. Using distilled water in humidifiers is not only a helpful hint, but it is a necessity.
Humidifiers are intended to affect the air you breathe, and if you use tap water in humidifiers, harmful minerals can be released into the air.
According to the FDA, this can actually cause a health hazard. In fact, many people are introduced to the idea of using distilled water the first time they use a humidifier and realize the advantages of avoiding tap water in general. If you don't want tap water ruining the air your breath, why consume it at all in the form of drinking water? In addition to using distilled water in humidifiers, their tanks should be cleaned regularly.