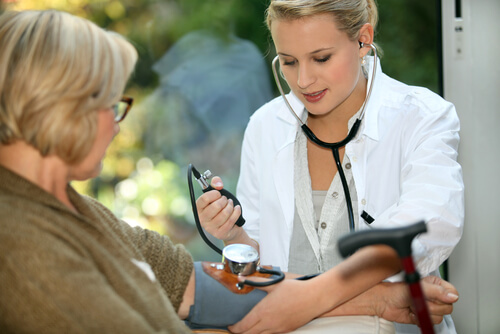 2. Hypertension
High blood pressure is the second leading cause of the development of chronic kidney disease. People with high blood pressure run the risk of developing the condition known as, "hypertension," where the body remains in an elevated blood pressure state that presents numerous threats to your health.
People with high blood pressure may experience cardiovascular complications related to their condition, and they may also develop kidney disease as well. When blood pressure remains elevated, it increases the size of blood cell walls, making the heart work harder to pump blood around the body.
This effect also places a strain on the kidneys, and tissues in the kidneys may start to expand to deal with the increased blood flow passing through the organs. If left untreated, high blood pressure can rapidly deteriorate the health of your kidneys, leading to renal failure.
Doctors control hypertension through the use of diuretic medication which removes excess water and sodium from the body, reducing blood pressure. Speak to your physician for advice on treating your condition.