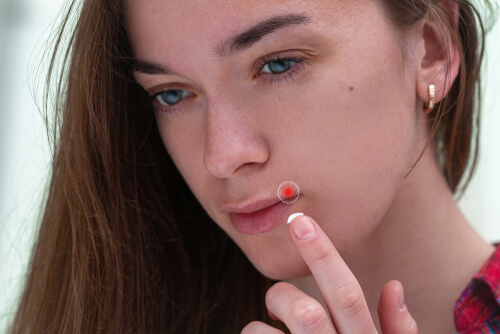 2. Herpes Viruses
The herpes virus is a common one, and someone everyone will be exposed to in their lives. There are different types of herpes viruses, and they can affect different parts of the body.  The herpes virus can affect people differently. Some types can cause fever blisters or cold sores; others can cause bumps or lesions on the eyes, mouth hands, and even genitals. The virus can stay in a person's system for years, and they may experience reoccurring outbreaks.
Since it stays I the system for so long, there is always a chance that it can develop into meningitis. Some people also experience sudden attacks of meningitis symptoms that can last for several days.
Since many people do not even know they have the herpes virus, they also may not be aware that the symptoms of meningitis are anything to worry about. A doctor can diagnose both herpes and meningitis with a few simple tests.