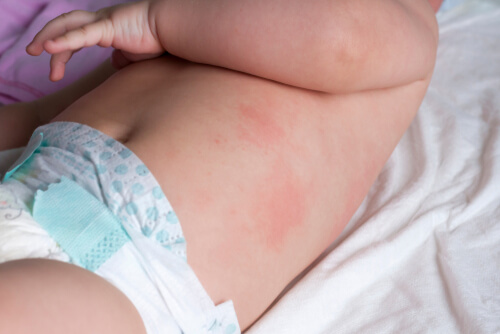 2. Allergy to latex
Latex is a natural form of rubber used often in medical facilities, balloons, and several other common items. Latex can also be found naturally in several fruits or plants. Children born with spina bifida or other neural tube defects often develop an allergy to latex and latex products. This common sign of spina bifida is thought to occur due to the high amounts of exposure to latex that begins at birth, often due to medical procedures.
Those suffering from spina bifida are more prone to the life-threatening shock brought on by exposure to latex due to the frequency of contact. There is no cure for latex allergies. However, wearing a medical bracelet and being vocal in regards to the existence of the allergy is the best way to prevent a reaction.
Spina bifida patients also are known to show signs of other skin problems such as frequent rashes, irritation, and bruising.