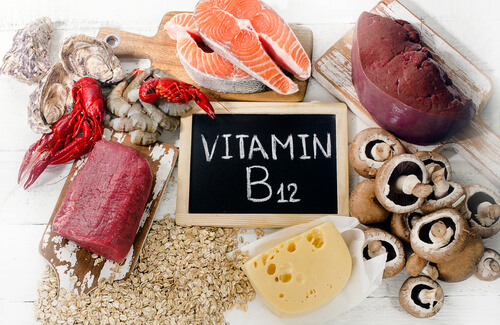 From injuries to motor neuron diseases, and from shingles to cancer, there are a variety of factors that can contribute to nerve pain. The nerve system is so complex and it can be damaged in a multitude of ways, but no matter the cause, one thing's for sure; nerve pain can be debilitating.
If you are suffering from nerve pain, there's no doubt that it has impacted your life in a significant way. Depending on the cause of nerve pain, it may eventually subside; however, in many cases, this type of discomfort is chronic.
Medications can provide relief, but they may not be as effective as one would hope; plus, there can be a range of side effects associated with pain medications, and those effects can be severe and long-lasting.
Home remedies may be more effective, and they don't come with unwanted negative effects that are associated with synthetic treatments.
1. B12 Vitamins.
Vitamin deficiencies are a leading cause of nerve pain; specifically vitamin B12. This vitamin plays a crucial role in a person's overall health and well-being, as it plays a key part in the production of red blood cells and DNA. While it is an essential vitamin, the body does not naturally produce B12; instead, it must be obtained through diet. 

Individuals who are not ingesting enough vitamin B12 can suffer from a deficiency, which can lead to nerve pain. You can increase your intake of foods that are rich in B12, such as leafy greens and eggs; or, to ensure you are getting the necessary amount, you can take a supplement.

For adults, the recommended daily intake of B12 is 1.8 mcg. By taking a vitamin supplement, you may be able to reduce any nerve pain that you may be experiencing as a result of a deficiency.