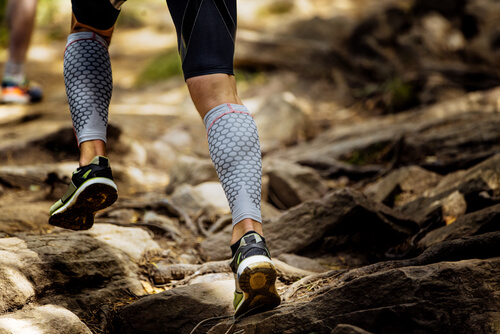 Compression socks are available at most pharmacies and drug stores, or can be ordered online – but many people out there have never heard of compression socks, and even if you have, why on earth would you choose to use them? There are plenty of medical conditions for which wearing compression socks can be beneficial, including chronic pain, circulatory issues, and varicose veins – and of course, there are even more than this!
Many people can benefit from wearing compression socks, including you – and if you've never tried them before, there are tons of reasons why you should speak to your doctor about what compression socks can do for you. If you experience any chronic leg pain or discomfort, consider looking at compression socks as a possible solution for your problems.
Here are 8 extraordinary benefits of wearing compression socks that you should know about.
1. Can Aid Restless Leg Syndrome
Restless leg syndrome is a condition that affects thousands of people across the world every year, and it can be one of the hardest medical conditions to describe to someone who has never experienced it themselves. This unfortunately also means that it's one of the hardest conditions to properly diagnose or treat, and someone might suffer from restless leg syndrome for years or decades before they finally find relief. 
Do you often feel like your legs have a complete inability to stay in one place, usually at night? Does this wake you up – and eventually lead to chronic insomnia? If this describes you at all, restless leg syndrome could be the issue, and there are a variety of different causes.
One potential cause is circulation, and for this, compression socks can be a great help for relieving the symptoms so you can get back to your life and sleeping routine.