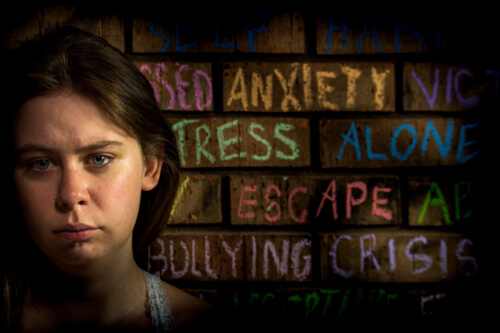 Calciphylaxis is an ailment that affects the kidneys. It is a serious condition that results in a buildup of calcium in the blood vessels of the skin and fat. It is also often referred to as calcific uremic arteriolopathy. Usually, calciphylaxis is found in patients who suffer from end-stage renal disease. It can also develop in those who have undergone a kidney transplant, or those who are taking dialysis due to kidney failure.
Aside from the calcium buildup, calciphylaxis also caused skin lesions that are extremely painful. Another common side effect of the condition is severe infections that frequently prove fatal. Calciphylaxis also encourages the formation of blood clots and skin ulcers. In many cases, these skin ulcers become infected.
Though rare, the condition may develop in people who are not suffering from any form of kidney disease. Knowing the symptoms of calciphylaxis is important if you want to diagnose the condition early.
1. Depression
Depression is an ailment that affects a large number of people across the world. In some cases, this can be brought on due to temporary stressors, in other cases such as with calciphylaxis patients, the stressors are permanent and can't be easily relived. Most calciphylaxis spend a great deal of time in pain, unwell and hospitalized. This paired with any companion illnesses can lead to moderate or even clinical depression Chronic depression from calciphylaxis can be treated with medication.
Ativan and Xanax are highly effective, typical treatment ranges from four to eight weeks and should be re-evaluated regularly. Of the two, Ativan is more addictive due to its rapid onset. In most patients, the body will develop tolerance after the eight-week mark prompting either an increase in the dosage to maintain efficiency or a change in medication completely. Any patient suffering from kidney disease should be monitored for calciphylaxis and depression.