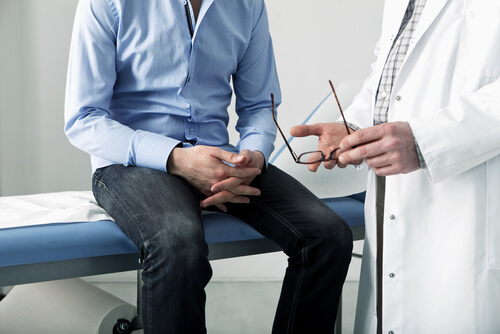 2. Unable to pull the foreskin over the tip of the penis is a symptom of paraphimosis.
Fluid will build-up, along with swelling. A medical professional is the only one who can pull the retracted foreskin back over the tip of the penis. It may be painful when the doctor is probing at your foreskin and penis. The doctor may numb the area so that you don't experience any pain.
Sometimes the doctor can manually fix the problem in his or her office, but if it's too stuck, surgery will be needed. Since it's a minor surgery, you may not have to stay in the hospital for a long time. During this time, you may not be able to urinate. You may have to wear a catheter, so that urine doesn't build up.
After it's healed, you want to be careful about activities that you engage in, such as sex.