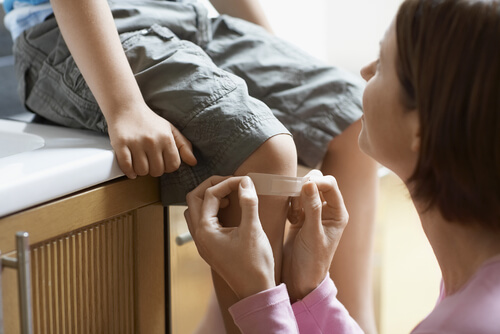 The marigold is an annual or perennial plant with brightly colored flowers in hues of orange, yellow and red. Hailing from North America, the marigold – otherwise known as the calendula, is now grown around the world for uses in floral bouquets, as well as in the manufacture of essential oil.
Marigolds are part of the sunflower family, which explains their tendency to proliferate quickly and develop bright flowers. "Calendula officinalis," is the most common variety found in the genus. However, all varieties possess some form of healing potential that benefits human health.
There are almost 20-known species of marigold, of which many now thrive in the lands of Western Europe, the Mediterranean, and parts of Asia, where they are favorite pot plants around the home. The petals of the flowers are edible, with uses in soups and stews. The flowers, leaves, and stems of calendula also make a potent essential oil extraction with plenty of health advantages.
Here are eight healing properties of calendula.

1. Healing Wounds
Scrapes, cuts, and sores present issues for infection. Most of these injuries scab over and heal by themselves in a few days. However, severe wounds that require stitching or surgery to repair and clean the affected area may require a recovery period of four to six weeks.
Any wound may benefit from treatments that assist the healing of the skin and tissues. After disinfecting a cut, and receiving appropriate treatment such as a band-aid or stitches, the patient should be aware of best outpatient practices for home care.
Lotions provide an excellent way of keeping the skin hydrated and enriched with nutrients that accelerate the healing process. Studies show that calendula oil has promise in speeding up the recovery of the skin. The research indicates that calendula and aloe vera extract lotions increased episiotomy recovery.
Calendula oil will help relieve the symptoms of swelling, bruising, redness, and inflammation from the wound. For minor injuries that don't require surgical intervention, try using calendula-infused lotion once every 8-hours for 5-days, and you should notice a significant improvement in your wound.