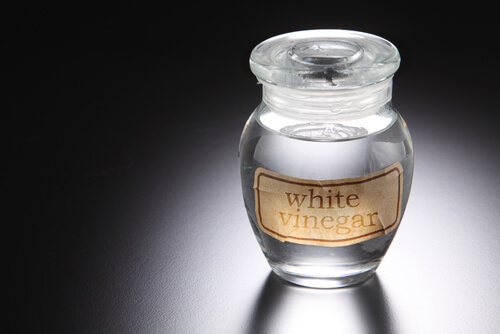 Tension headache causes pain in the head, back of eyes, and neck. The pain ranges from mild, moderate, and intense. It is the most common type of headache that over three million people in the US experience each year.
A lot of factors play a role in how tension headaches develop, such as stress, not getting enough sleep, and bad posture. Tension headaches will go away once the cause of the headache is resolved. Tension headaches can last from a couple of days to a few weeks. It just depends on how intense the pain is. Most people take over-the-counter medications, such as Tylenol to relieve their headaches, but they are not good to take on a long-term basis.
There are natural treatments that you can take to treat a tension headache that has no side effects. Here is a list of eight home remedies that help relieve tension headaches. Some of the items for the home remedies can be found in your kitchen cupboard.
1. A spoonful of white vinegar can relieve a tension headache.
This is an old remedy that a lot of older people have used to do to get rid of headaches. You don't need to drink any water with it. When Tylenol doesn't work, take the vinegar, lie down, and in a couple of hours, your headache will be gone.
The taste of vinegar is strong, but it will help with the tension headache. Vinegar works so well that you won't need to take any more unless your tension headache is intense. Vinegar is known for regulating blood sugar. It will also help someone who could be having a headache because their blood pressure is high. Vinegar isn't a substitute for going to your primary care physician, but it can help lower your tension headache until you are able to seek medical attention.
Apple cider vinegar can be used as well, but white vinegar is the go-to for older people.