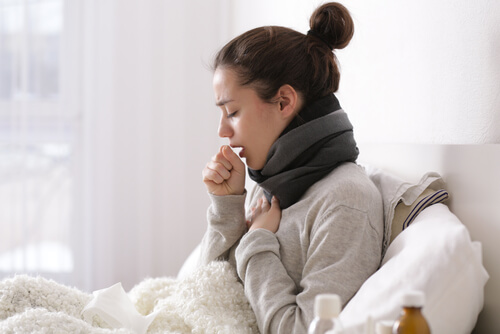 2. Neisseria Meningitides
This is another common bacteria that can cause bacterial meningitis. This bacteria often causes upper respiratory infections, but if it enters the bloodstream and reaches the brain or spinal fluid, it can lead to meningitis as well. This infection is very contagious, and it is most common in young adults and teenagers. There are often epidemics of it in colleges, high schools, military schools, and even military bases.
There are vaccinations available, and many doctors recommend children get a vaccine or booster before they start high school or go off to college. Since the bacteria live in the respiratory system, it is often expelled when someone coughs or sneezes.
If a person breathes in the bacteria, they may develop an infection. Sometimes the infection is mild and can clear up on its own or with antibiotics. If it is left untreated and remains in the body for a long time, it may be more likely to get into the bloodstream and turn into meningitis.