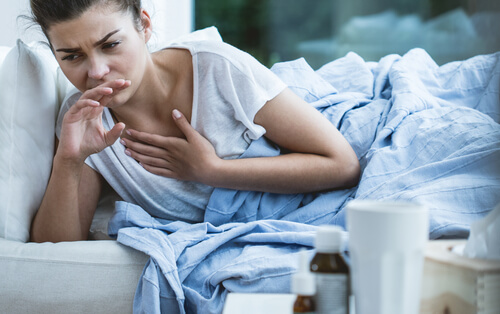 Pulmonary fibrosis is the official term used to describe a lung disease that manifests whenever lung tissue is severely scarred and damaged. The stiff and thickened tissue makes it harder for your lungs to do their job efficiently. Pulmonary fibrosis will gradually progress, and as this happens, you will find yourself being increasingly short of breath even when doing activities that aren't very strenuous.
There are many things that could lead to this scarring — itself leading to pulmonary fibrosis. In cases where the cause of the disease can't be pinpointed, doctors refer to the condition as idiopathic pulmonary fibrosis. The damage that occurs as a result of pulmonary fibrosis is, unfortunately, irreparable. That being said, proper therapies and medications could relieve the symptoms caused by the disease and make the overall quality of life far better. Some patients even get lung transplants. Though this is a big step that should be pondered carefully.
1. Dyspnea
The primary symptom of pulmonary fibrosis is dyspnea — which is the official medical term used to describe shortness of breath. Patients who have just developed symptoms due to their pulmonary fibrosis are often bothered by the shortness of breath more. After all, an inability to get sufficient oxygen can be a frightening feeling. That being said, most patients adjust to the dyspnea after some time, especially those who are in later stages of the disease.
This has also been referred to colloquially as "air hunger" by some. It's often accompanied by heart palpitations, wheezing, and coughing. Some patients have said that the dyspnea in pulmonary fibrosis is very similar to that of an asthma attack. It's worth noting that there are many different things that could cause dyspnea thus you shouldn't immediately assume that pulmonary fibrosis is the problem. Still, getting yourself checked out never hurts.