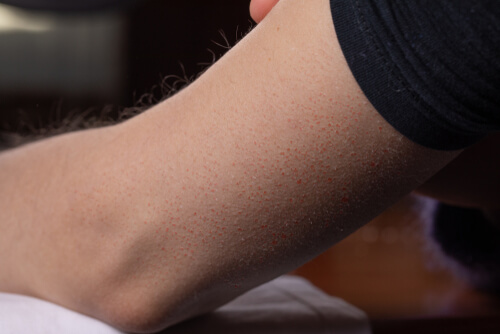 2. Bleeding Under the Skin
An increased likelihood to bruise – and bruises that spread much further than the area that was actually injured – can be some of the first signs that there's an issue with platelets and clotting or an underlying bleeding disorder that needs to be addressed as soon as possible. 
This doesn't always stay with bruising alone, but can easily turn into a case of bleeding under the skin. Where it's caused by low platelets, it extends far beyond normal bruising, and will likely resemble "red spots" or a blood-like rash over the skin.
This symptom is common on the extremities, especially on the legs, arms and surrounding body parts, although it can generally be found throughout the body in some cases.
In cases of low platelet count, bleeding under the skin becomes dangerous due to the fact that excessive bleeding (and a lack of clotting) is likely to happen and requires immediate treatment.