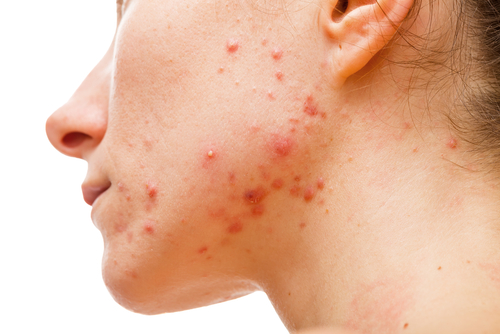 2. Lesions
One symptom that is more characteristic of sarcoidosis is the lesions that it causes. These are known as cutaneous lesions because they exist on the exterior of the skin. They can develop in various places, but these disfiguring sores are commonly found on the ears, cheeks, and nose. It's pretty frustrating to treat these lesions.
Whenever sarcoidosis affects your skin, it has the potential to develop over 20 different types of skin lesions. While these lesions are unsightly and can make living a normal life difficult, they do serve a purpose. It makes the diagnosis of sarcoidosis far easier for doctors.
As we mentioned above, swollen lymph nodes hold too many causes to provide a diagnosis. Internal sarcoidosis can also look like tuberculosis or Crohn's disease making the diagnosis process very difficult. In contrast, it's relatively easier to diagnosis sarcoidosis through the lesions that it forms on the skin.