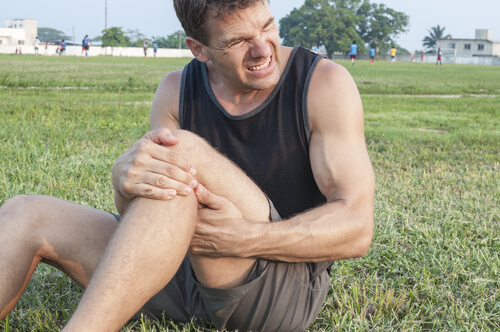 2. Pain
Pain is a warning sign to tell us that there is something wrong with our bodies.  It is a totally natural response to a spiral fracture. 
When a bone breaks several things happen simultaneously. First, it begins to bleed (remember that bones contain marrow which is where blood originates). When it bleeds the area around the fracture begins to swell and then the muscles will begin to spasm and the nerve endings are irritated. Soft tissue damage can occur too. All these things lead to acute and intense pain.
Narcotics (like hydrocodone or oxycodone) or NSAIDs (like aspirin or Motrin) are given to help relieve the pain and reduce the swelling. Ice, elevation of the affected area and compression can also help relieve the pain. After the limb is put in a cast the pain will continue until the break is fully healed. Physical therapy is usually recommended after the cast is removed to help strengthen the muscles surrounding the break.