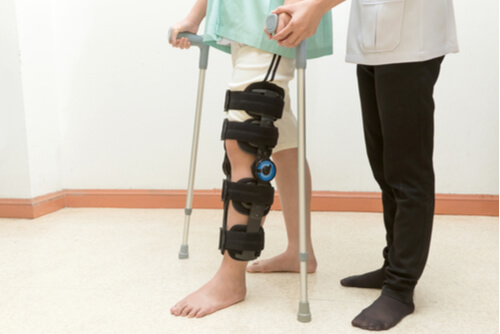 Braces are one of the greatest medical devices out there; they can be applied to a thousand different conditions, and they're great for reducing strain on a specific body part – and for helping these body parts in the healing process. There's a medical brace available for every part you could think of to need it for, including for the back, the lower back, the elbows, the shoulders – and the knees.
Knee braces are usually prescribed or recommended after a knee injury – or when a previous knee injury starts to flare up and cause pain or discomfort – but they can also be worn to reduce general stress and strain in anyone who needs it, especially in industries and sports that put a lot of strain on the knees
Here are 8 phenomenal benefits of wearing a knee brace that can help you if you're trying to heal from a new injury or recover from an old one.
1. Reduces Strain After Injury
One of the best things that you can do for a recent injury is to immobilize it completely; this allows the limb or affected body part to heal without the risk of any added stress or strain that can bring about any further injuries. This can be hard, especially when talking about any part of the body that bends or is in regular use, such as for the knees and elbows. 
If you've sustained any kind of recent knee or leg injury, this is where a knee brace comes in. Bracing the affected joint allows for it to stay as still as possible – even when moving – and gives it more of a chance to heal on its own.
This can also apply to older injuries that might have been sustained years before, which can flare up when in times of strain, stress or often cold. Bracing can often aid these, too.