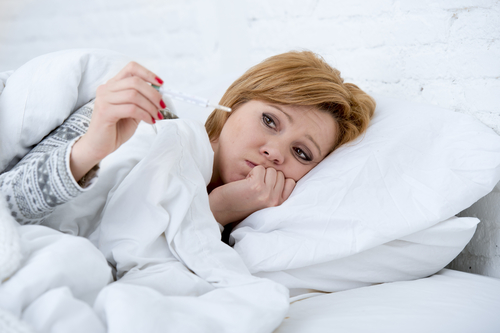 2. Fever
When the body is fighting off any type of infection, chances are high that you are going to run a fever. When a person has been infected with the Trypanosoma cruzi parasite, a fever is likely to occur. This typically happens not long after the secondary symptoms start to appear. A person may become quite weak and feverish during this stage of the illness.
A fever can be treated with anti-inflammatory medications, but the fever will continue to come back until the parasite is eradicated. Fevers are a symptom of many illnesses as the body needs to maintain a temperature that is constant.
When the lymphatic system is fully engaged and the body enters full defense mode, the blood runs much faster. This causes the body to overheat. This will affect the other organs in the body and cause their functions to become weak, which can cause a person to feel quite ill.