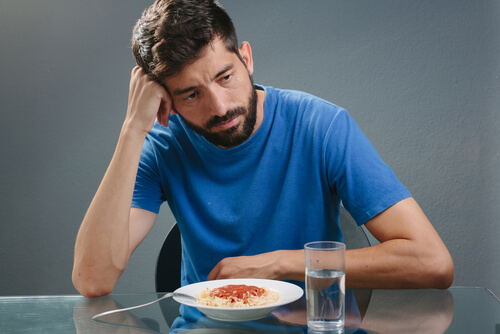 2. Loss of appetite is a sign you have the kissing bug.
People around you will wonder why you're not eating. Even if you try eating a little bit of food, you may spit it up. When you have a loss of appetite, you'll start losing weight. Even though, you may think this is a good thing, internally you're harming your body. The body needs the proper nutrients to work to function. You should try eating some broth to get some sort of food into your stomach.
Drinking water will help during this time as well because it'll allow you to stay hydrated. When you have the kissing bug and you're not eating, you may feel dizzy because you're not consuming anything.
It is a good idea to stay home and lie down until your appetite returns. In time your appetite will come back and your weight will increase as well.