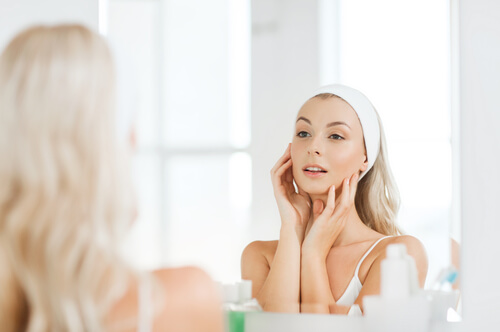 There are various potential benefits when using stinging nettle for skin, hair and nail health that many people are simply not aware of. Stinging nettle has actually been proven to help with reducing the severity of acne.
There has also been researching to suggest that stinging nettle can also prevent bacterial infections from taking hold of the skin. It has potent antioxidant properties, which make it superbly suited, perfect almost, when it comes to things like speeding up the healing process, reducing the visibility of scars.
It has been said that stinging nettle applications can even work to ease the effects of aging such as wrinkles and spots. Here are 8 potential ways that you can use stinging nettle to aid the health of your skin, your hair and your health. As long as you can avoid being stung, there is sure to be something in this list for absolutely everyone.
1. Improves the Appearance of the Skin
The hydrating potency of stinging nettle, especially when it is diluted into a liquid solution, has long been harness in an attempt to improve the general appearance of the skin. Applying stinging nettle mixture can add much-needed moisture to particularly dry areas of skin, which makes the skin appear to be much more youthful than it is.
Anyone looking to improve the appearance of their skin is typically looking for a younger appearance with a touch of beauty, and stinging nettle can certainly achieve this for the user. On top of promoting an improved appearance in general, increased hydration can help people with acne-prone skin by limiting the excessive production of sebum, which can cause acne breakouts if left on the skin for extended periods of time.
Improving the general appearance of a person's skin is something that stinging nettle should be celebrated for on its own, however, there are plenty of other ways to use this ingredient for hair, nail and skin health as well.