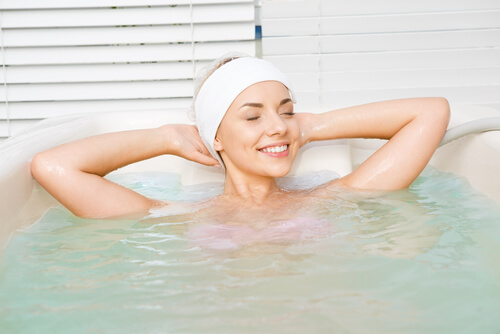 2. Sitz Bath
A sitz bath is an ideal option for alleviating the pain associated with hemorrhoids. A sitz bath essentially means soaking the affected area in warm water with or without additional ingredients added to the water. This can be done just by taking a warm bath, or it can be done by use a bidet.
The warmth is soothing for the area and will help to relax the muscles, reducing the pain and discomfort. It can also encourage healthy blood circulation.
If you want to get additional benefit from the bath, then you can consider adding a little apple cider vinegar or Epsom salts.