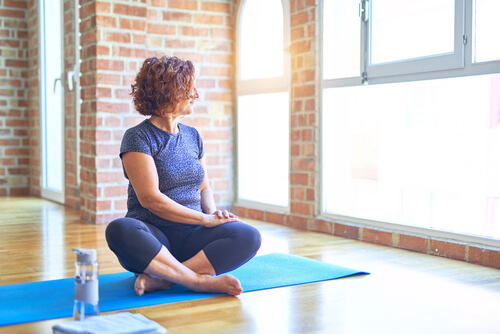 2. The Epley Manoeuver
Vertigo can come in a variety of different forms depending on the cause. One kind, called benign paroxysmal positional vertigo or BPPV, is caused by small crystals of calcium becoming loose in the middle ear. These can then move around and send false positives that confuse the brain as to its orientation.
Thankfully, there is a simply solution that can fix this which is to employ the Epley Manoeuver. Here, you sit on the edge of your bed and turn your head 45 degrees to the direction of the problem (you must first identify which ear is causing the problem). Now place a pillow underneath your shoulder and lie down quickly with your face up. Wait for thirty seconds as the vertigo subsides and then turn your head 90 degrees to the other direction without raising it. Wait another 30 seconds.
Finally, turn the head to look at the floor and sit up slowly. Again, this should be enough to 'reset' the problem.