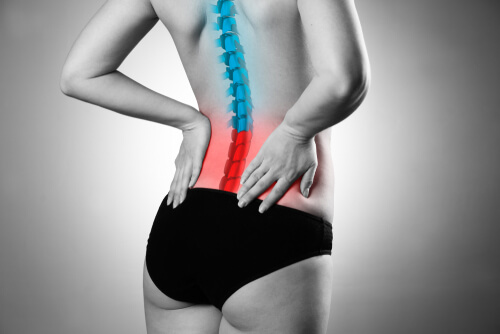 2. Sciatica
Sciatica is sort of a blanket term for any condition that presses up against the sciatic nerve. The sciatic nerve runs through the spinal column and all the way down into the legs. Although you have sciatic nerves in both legs, symptoms usually present in the right leg. That's because the sciatic nerve pathways are more clear from the back to the right leg and the nerves are larger to allow for better conduction. 
The sciatic nerve starts in the lower back and then runs down the back of each leg. When something presses up against the sciatic nerve, it can cause pain anywhere from the lower back area where it starts all the way down to the hips, buttocks and even in the lower legs.
Sciatic nerve pain can be extremely uncomfortable and feel like someone is stabbing you with little knives.