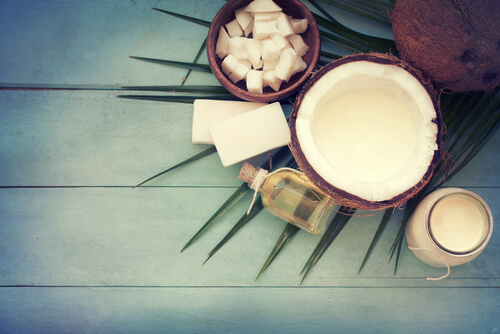 When someone is struck by eczema, they'll quickly see scaly and red patches pop up on their skin. These scales are insanely itchy. Eczema is an incurable chronic inflammatory condition that will often subside, flare-up, and continue to alternate throughout the course of one's life. That said, there are some home remedies and lifestyle changes that you can use to alleviate some of the symptoms that you have to endure during a flare-up of your eczema.
You won't even have to visit your doctor since most of these remedies are extremely simple to execute. We've scoured the web reading every credible resource on the topic and are proud to say that we have compiled the best remedies out there and put the top eight in this article that you're reading right now. It's such a shame to have an incurable disease through no fault of your own, but hopefully, with these remedies, the experience won't be as difficult for you.
1. Pull out the coconut oil
Coconut oil is truly a maverick. It has equal importance in both the skincare and culinary world. Eczema most often flares up when the skin is dry. That being the case, it's important that you keep your skin well-moisturized if you don't want to deal with a flare-up.
Coconut oil makes for a very effective moisturizer. In addition to that, it has anti-inflammatory and antibacterial effects that will only help with reducing the symptoms of eczema. People who suffer from eczema often have higher levels of bacteria living on their skin, and if that bacteria is left to multiply, eczema could only get worse.
Keeping your skin hydrated is one of the best ways to prevent the occasional flare-up. If you use coconut oil on a regular basis, the flare-ups may be so few and far apart that you forget that you have eczema at times. Apply coconut oil topically, not orally.