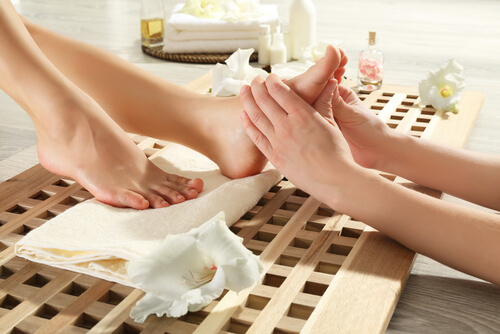 2. Yong Quan
The Yong Quan is also called the KD 1. It is also often referred to as the kidney one. It is located in the depression that you feel located below the big toe joint. It is in between the second toe and the big toe. This pressure point is used for opening the sensory orifices.
It can also help to calm the spirit. The young Quan can help with blurry vision, headaches, sore throat, dizziness, and loss of voice. It can also be used for reviving consciousness. Acupressure in this area can be calming and relaxing for most people.
To apply pressure to this point you will sit in a chair with a straight back and then place your ankle of one leg over the knee of the other. Cradle the foot in your hand and use your thumb to massage the point. Continue this massage for two or three minutes and then switch to the other foot.