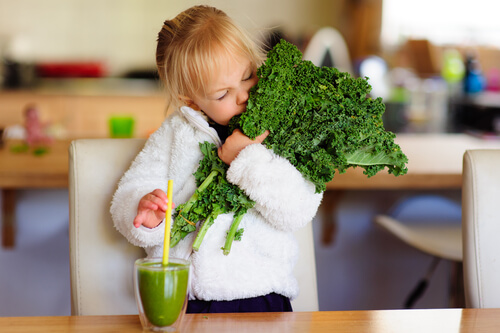 2. Iron

Many people may not know that kale is very rich in iron. In fact, kale has a better iron to calorie ratio than beef. Irion is an important part of any diet as it can boost your overall health. Iron is especially useful for women as it can help with the formation of hemoglobin.
Iron also aids in the formation of enzymes. It can even help your body transfer oxygen wherever it's needed more efficiently. Cell growth is another bodily function that benefits whenever you get your daily dose of iron. Furthermore, if you get enough iron, you'll be aiding your liver and making it easier for it to filter out any toxins that you don't want in your body.
Thus, in an indirect way, iron detoxifies your body by aiding liver function. What are you doing sticking with bronze? It's time for you to step into the iron age with kale.