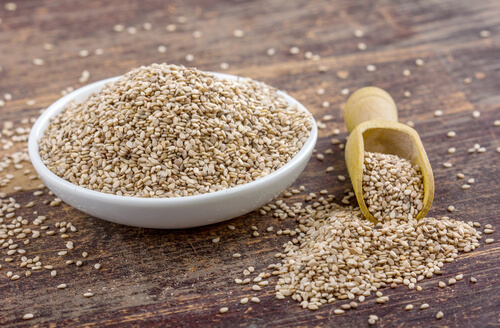 2. Sesame Seeds

Another great source of estrogen that can easily be added to your diet is sesame seeds. These seeds have a high amount of lignans. Lignans are hormones that can help to balance out the estrogen levels in a woman's body. In addition, sesame seeds also contain a high amount of dietary fiber, which is good for the digestive health of the body.
They also have other essential minerals and vitamins. An ounce of sesame seeds contains 11.2 mg of lignans and 8008.1 mcg of phytoestrogens for every 100 grams. One of the best ways to add sesame seeds to your diet is to make them into a paste.
This paste is called tahini. Tahini can then be used as a dipping sauce for many types of vegetables. Sesame seeds can also be used as a great salad topping to provide a bit of a crunch.