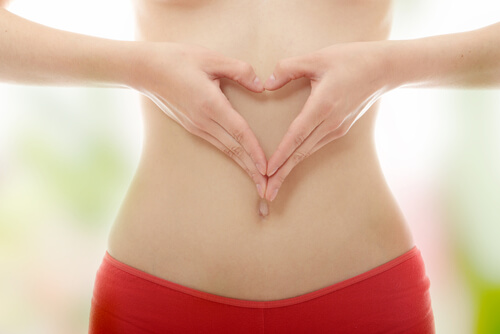 2. Aids Digestion
Eating crushed rosemary in your meals has a positive effect on your gut, reducing intestinal inflammation. While only anecdotal evidence exists to support this claim, thousands of people swear by the results of consuming crushed rosemary in their diet.
When we eat foods high in refined carbohydrates, such as sugary snacks and soda, our digestive system responds by increasing inflammation of the intestinal wall. The intestines are permeable, and the swelling spreads the gaps in the wall, allowing toxins to escape into the bloodstream. As a result, we experience bloating, gas, and stomach cramps.
The polyphenol antioxidants prevent the swelling of the intestinal wall, retaining the toxins and expelling them in feces. The next time you feel bloated after eating a high-carb meal, try mixing a teaspoon of crushed rosemary with half a glass of water and drink it down. You should notice your symptoms start to subside in twenty to thirty minutes.