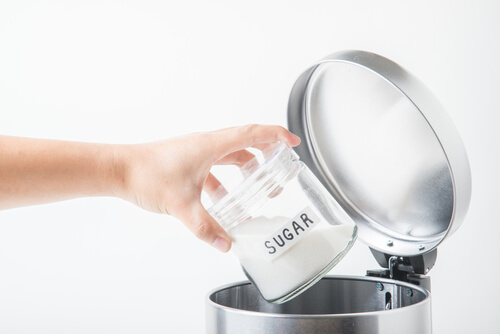 2. Avoid Sugar
We live in a time where convenience foods are available on every corner in every major city throughout America. In this day and age, it's so much easier to stop past the drive-thru window on the way from work, instead of arriving home and cooking a meal from scratch. Candy, pastries, and sugar-based sodas are available everywhere, and they've become a part of our lives – it's a scary fact, but gas stations now sell more candy and fast food than gas!
Eating sugar plays havoc on your digestive system. When we consume sugar or foods high in refined carbohydrates, we inflame the intestinal wall, increasing the gaps in the permeable membrane of the intestines which allows toxins to spread throughout the body. This systemic inflammation spreads to other areas of the body, increasing the likelihood of developing inflammatory diseases, like IBS.
Throw out the candy bars and Coca-Cola. Replace these foods with healthy choices and improve your IBS symptoms.