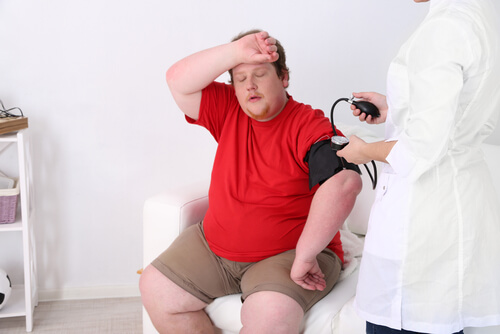 2. Help Lower Cholesterol
Cholesterol is a waxy substance found in our blood. Our body needs cholesterol to build healthy cells, but high levels of cholesterol can increase our risk of coronary heart disease.
With high levels of LDL cholesterol, fatty deposits can develop in our blood and cling to artery walls. These deposits grow, making it difficult for blood to flow through our veins. Eventually, these deposits break free suddenly and form a clot that causes a heart attack or stroke.
High cholesterol can be an inherited condition. It's often unhealthy lifestyle choices that cause its onset. However, high cholesterol is a preventable disorder, and a healthy diet along with regular exercise can help the patient reduce their cholesterol reading.
High cholesterol has no symptoms, making it a "silent killer." You'll need to visit your doctor for a blood test to determine your cholesterol level.
Cholesterol runs through our blood and attaches to proteins. This combination of proteins and cholesterol is called a lipoprotein, with the two different types of cholesterol being HDL and LDL. LDL cholesterol is the only causative factor of coronary heart disease, and carvacrol, the primary polyphenol antioxidant in oregano is believed to help lower cholesterol.