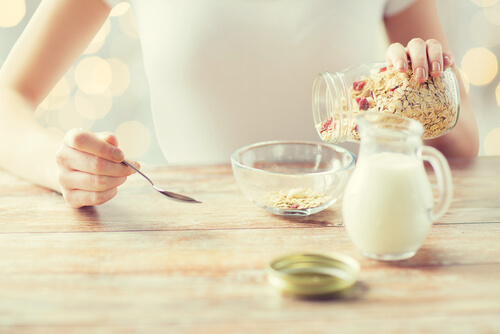 2. Muesli
The majority of muesli mixes don't contain any fat, and it's a great way to start off your day or indulge in a snack when your body needs a pick-me-up. One of the best ways to turn muesli into a more filling snack is to add some to your fruit salad, or have some with yogurt – but remember that for a low-fat diet, you're going to need low-fat yogurt for the best possible results.

Muesli can also be found in the form of cereal bars if you aren't comfortable with carrying around bowls of muesli just so you can have a snack.

Instead of ready-made mixes, you can also create your own just by combining rolled oats, nuts and seeds: You'll eventually create the perfect combination for your needs. Remember that some muesli mixes come standard with things like yogurt bits or honey glaze, which can be high in fat.