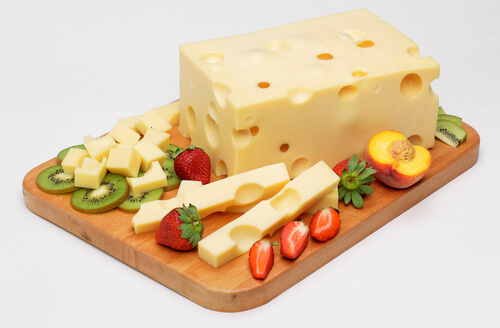 2. High-Sodium Dairy Products
Dairy isn't what it used to be a few decades ago. There was a time when every growing boy downed quarts of milk at the request of their moms. After all, drinking milk strengthens your bones and adds muscle to your frame, right?
Unfortunately, modern milk producers use copious amounts of antibiotics and hormones in their cattle feed to ensure that the dairy cows remain disease-free and produce at maximum output. These hormones and medications find their way into your milk and your body.
If this isn't enough to turn you off of milk forever, then the additional sodium in milk products may change your mind. Cultured buttermilk, condensed milk, cheeses, and flavored milk products, like chocolate milk, all contain excessive amounts of encumbered sodium.
If you enjoy drinking milk, consider swapping your commercially produced product for fresh raw milk straight from the dairy farm. Raw milk contains far less sodium and is free from added hormones and antibiotics.