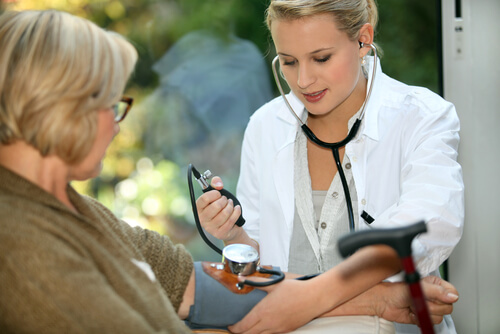 Ginger root is one of the healthiest things that you can add to your weekly diet, and there is a range of things that can be sorted out just with the simple addition of ginger: This includes high blood pressure and problems with your heart, but can also include issues with your gut or an upset stomach, something ginger manages to sort out as quick as many over-the-counter medications.
You can find ginger root in many forms these days, and you don't have to go with the actual root itself to make use of the benefits; ginger root also comes in a powder these days, or you can find it in capsule form in a supplement for people who would rather drink it than consume it. Here are some of the mind-blowing benefits of ginger root – and more reasons why you should add it to your diet or get it as a supplement.
1. Lower Blood Pressure
Normal blood pressure should be measured at 120 over 80; your blood pressure might measure a little lower or a little higher than this, which is still normal, though huge fluctuations in your blood pressure in either direction means that you should visit your doctor and confirm whether you have blood pressure problems. This could be caused by your lifestyle and health, but it can also be caused by a genetic predisposition to the condition.
If you have high blood pressure, then you have to bring it down drastically or take the risk of a heart attack or stroke later on in your life. Combined with medication, ginger root is a great way to lower your blood pressure if there's any kind of spike – and it adds flavor to many great dishes, including the classic favorite ginger cookies. And, if you have low blood pressure, you can still use the health benefits of ginger in your diet without having to worry.