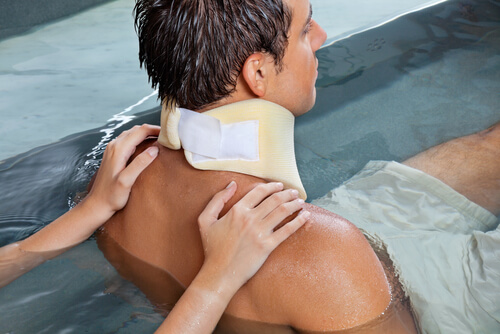 Of all the different systems within the body, the nervous system may be the most complex. It's comprised of a vast network of nerves and fibers, which connect to the brain via the spinal cord. The brain can be thought of as a central computer, as it controls all of the functions that the body.
The brain is connected to the spinal cord, which contains a vast network of nerves that extend out to every organ and part of the body, including the limbs, the trunk, the heart, the stomach, etc. Like any part of the body, the nervous system can be affected by various factors, which can result in nerve pain.
Inflammation, damage, illnesses; there are several reasons why nerve pain can occur. It's important to understand the cause of nerve pain to understand how best to treat it. Here's a look at eight of the most common causes.
1. Injuries.
From whiplash to herniated discs, injuries are one of the most common causes of nerve pain. Every part of the body contains a vast collection of nerves; therefore, when any part of the body is injured, the nerves that surround the affected area can also become injured; for example, in the case of whiplash, they can be hyper-extended, and with a herniated disc, they can become compressed.
Nerve pain that is associated with injuries can range in severity from mild to severe, and it can be short-lived, subsiding when the injury heals, or chronic.
The degree of pain that you will experience depends on the specific type of injury that you have suffered; however, many people have reported that the nerve pain that they have experienced as a result of an injury is debilitating. The treatment for this type of nerve pain depends on the type of injury.