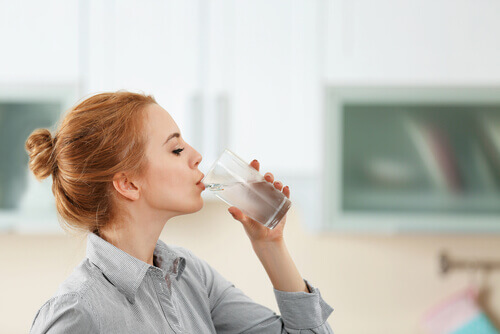 Hand, Foot & Mouth Disease, otherwise known as the Coxsackie virus, is a viral infection that is extremely contagious and often affects children. Summer and fall are when outbreaks of this disease usually occur in the United States, because it does not survive during the colder parts of the year, but in more tropical areas of the globe, this disease can have an outbreak at any time.
The disease is usually found in young children and is often transmitted in childcare settings where there is an interaction between a small number of adults in a large group of children. While there is no specific cure for this disease, the body can usually eliminate it from your system if you have a strong immune system. However, there are some natural ways that you can fight this virus. Let's take a look at each of the natural ways to treat HFMD.
1. Drinking Lots of Water
Water is absolutely vital to your immune system and pretty much every other part of your body. Most people simply do not realize how vital water is to your health. Water is like a miracle drug that no one ever uses. So the first thing you should do if your child has HFMD is to make sure that they are properly hydrated.
One of the symptoms of this illness is painful mouth sores, and that can make it difficult to get your child to drink. However, making your own healthy popsicles can offer a cooling effect on those sores as well as increase hydration. You don't want to go with the sugary popsicles. You want to make your own if possible. In addition, you can give them hot drinks and see if they can avoid triggering pain from mouse sores. In addition, you may be able to use a straw to skip the pain as well.