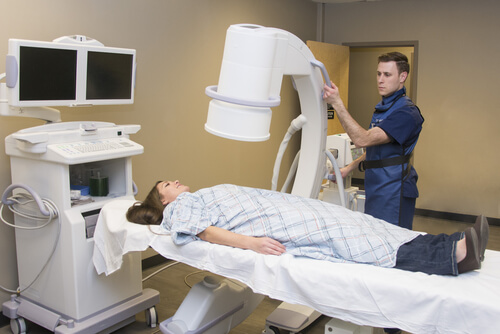 2. Medical Radiation
Radiation treatment is a particularly useful means of ridding the body of cancerous tumors. However, it's worth noting that exposure to large volumes of radiation can also cause cancer. Medical radiation machines, such as X-Rays and radiation drugs, dose the body with low levels of radionuclides that damage mitochondrial DNA. While it might seem ironic that cancer-causing devices exist in hospitals, they provide an irreplaceable service to people in need of their services.
The radioactive particles penetrate the skin, and in some cases the boners as well, causing disruption in cell generation and cell division is the primary cause of cancer tumors. For example; women who receive radiation therapy after a mastectomy, are at a higher risk of developing tumors in their lungs.
If you have a family history of cancer, consult with your doctor before undergoing any radioactive treatments. Your physician will clearly outline the risk and reward for using the therapy.