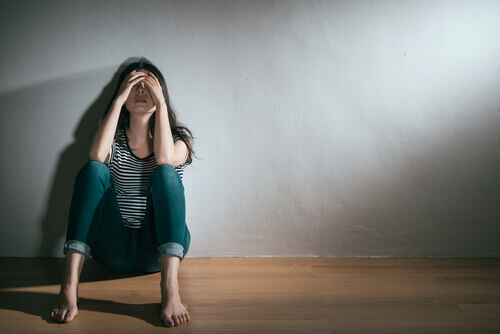 Postpartum depression occurs in more than three million women in the United States each year. It occurs after childbirth. A new mother will experience a range of emotions, such as fear, excitement, joy, or anxiety.
It may seem unusual for a mother to be depressed after giving birth, but she is going through a lot of different emotions. It is a serious condition and shouldn't be taken lightly. It can lead to major depression if left untreated. It may even be mistaken for baby blues.
Baby blues occur two to three days after giving birth and lasts for up to two weeks. If symptoms last longer than two weeks, then a woman has postpartum depression. In order to treat postpartum depression, a woman will need to go to counseling and take antidepressants. In some cases, hormone therapy may be needed. There are eight possible postpartum depression symptoms that women may experience.
1. Withdrawing from friends and family are possible postpartum depression symptoms.
A new mother needs all of the support that she can get, but when she's going through postpartum depression, she won't want to be around anyone. She will stay inside the house and when she does have family and friends over, she will retire to her bedroom. When she does this, it has nothing to do with her family and friends. She is just having postpartum depression. It may cause family and friends to not want to be around her if they don't understand what she's going through.
A lot of the times when it comes to mental health disorders, people try to avoid talking about it. They may put it on something else, such as she just doesn't want to be bothered. This will cause others to get angry with the new mother because they don't understand what she's going through.