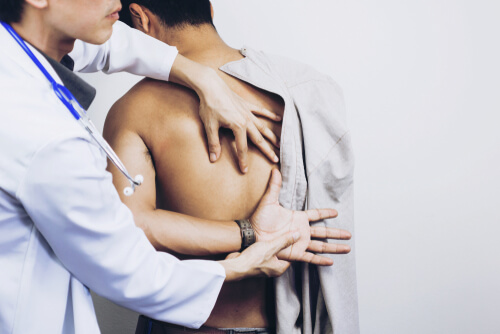 2.Arthritis.
It's not surprising that arthritis is a common cause of shoulder blade pain. Arthritis is a condition that is marked by the degeneration of cartilage, the soft substance that lies between the joints.
Cartilage cushions the bones that form the joints, and it also absorbs shock from movements; when there is little or no cartilage between the joints, the bones begin rubbing together, which can cause pain that progressively worsens and can severely limit mobility.
Arthritis can develop within any joint in the body, including the shoulder blades. While this degenerative condition is chronic and there is no treatment, there are ways to manage the pain.
If you have a family history of arthritis, you are genetically predisposed to the condition, and there is a chance that your shoulder blade pain may be related. Arthritis can also develop as a result of severe injuries to the shoulder blades.