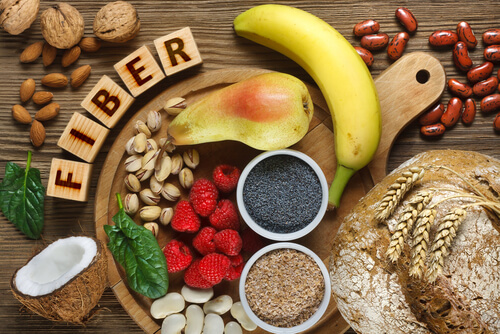 2. Fiber
Eating a diet that is high in fiber can be very beneficial. Fiber helps to stretch the stomach and slow the emptying rate. It also improves the release of hormones that promote fullness.
Additionally, fiber can ferment in the bowels. When this occurs it helps to produce short-chain fatty acids, which also will help to promote a feeling of being full.
One study showed that adding fiber-rich foods such as beans, chickpeas, lentils, and peas to your diet can help to increase a feeling of fullness by up to 31 percent when compared to meals that are not based on beans.
Whole grains that are rich in fiber can also help to promote feelings of fullness and can reduce hunger. There are few negative effects that have been found to be linked to a diet that is high in fiber.
Foods that are rich in fiber tend to contain many other important minerals, vitamins, and antioxidants, which can help improve your overall health.