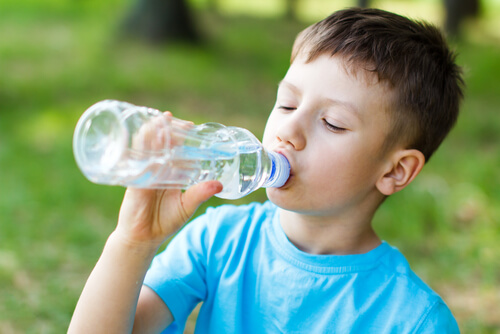 A diuretic is a substance that encourages you to need the toilet and to urinate. These are similar to laxatives, which of course make you more likely to need to go the other end. There are many drinks and foods that can encourage voiding out of both ends and there are a number of reasons that this might be useful.
For starters, a natural diuretic can be a useful way to reduce water retention and hypertension. The latter means that in some cases, diuretics might help you to lower your blood pressure. Diuretics are also used to release fluids by those interested in bodybuilding competitions for instance and those that want to appear more toned and lean in a short time. Some people also believe that diuretics can be a useful weight loss technique, or as a way to expel unwanted toxins and substances from the body. GPs will occasionally recommend diuretics as a useful way to treat high blood pressure, osteoporosis, kidney stones, glaucoma and more.
You should be very careful when using either of these strategies however. This is because diuretics can cause dehydration, as they cause you to lose fluid at a faster rate. Remember, 75% of the human body is made from water and as such, it is very bad for us to become badly dehydrated. As well as causing the brain to shrink – resulting in painful headaches – dehydration can also cause indigestion, muscle weakness, poor immune function, low energy, constipation, dry and flaking skin and a range of other issues.
And bear in mind that while urination can help to reduce the amount of sugar in your system, it should not be considered as a means of 'detox'. The body is actually capable of detoxing itself and doesn't require you to force the issue. There is no evidence to suggest that using diuretics can improve your health in any meaningful way.
With that in mind then, this list of naturally diuretic foods is as much to help you avoid them as it is to help you seek them out. You have the knowledge and it is now up to you to decide what to do with it.
1.  Water
The most obvious natural diuretic is water. The more water you drink, the more you will need to urinate – it is that simple.
Only drinking lots of water will hydrate you faster than it will make you urinate, meaning that it provides the best of both worlds. Drinking more water during an illness or if you are diabetic will indeed help you to flush your system out more quickly – which is why one of the main symptoms of diabetes is constant unquenchable thirst.
At the same time, water will actually improve your digestion, it will reduce headaches and it will help to prevent constipation.
Do be careful though, as it is possible to actually drink too much water and thereby cause an electrolyte imbalance, effectively 'drowning' your own system.