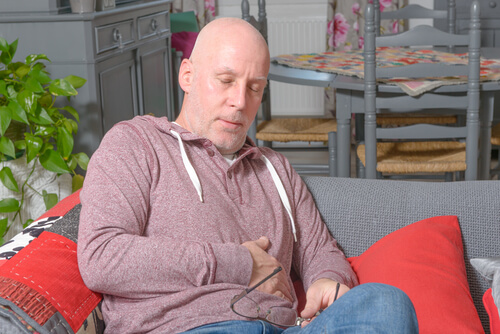 Groin pain is a common problem for many men, and there are many things that can cause it. Regardless of how common it is, it can still be seriously painful and even debilitating for some men.
Groin pain can sometimes be caused by a minor issue such as a pulled muscle. If this is the case, the pain usually subsides within a day or two, as long as the muscle has time to rest and heal. In other cases, a more severe underlying cause may be to blame. It is important to find the underlying cause of groin pain so that appropriate treatment can be found.
Infections and injuries are common causes, but there can be other things to blame as well. If you are experiencing groin pain that lasts for more than a couple days or becomes so severe that you are unable to stand it, seek medical treatment immediately.
Here are eight of the most common causes of groin pain in men.
1. Inguinal Hernia
This type of hernia occurs when a piece of fat or intestine pushed through a weak area of muscle in the abdomen. Many men feel groin pain as a result of a hernia, and some may experience a bulge or swollen scrotum with the pain.
This is a common problem, and 25% of all men will have an inguinal hernia at least once in their life. Some men are more prone to them than others, and older men are more likely to suffer from this condition than younger men. In some cases, the piece of intestine or fat may cut off the blood supply to the intestine, which can result in a strangulated hernia.
These can be more painful and cause other complications. This can be a life-threatening emergency and requires immediate medical care. Surgery is needed to correct the hernia and can also help prevent future hernias.
Once the patient recovers from surgery, the groin pain should go away as well.