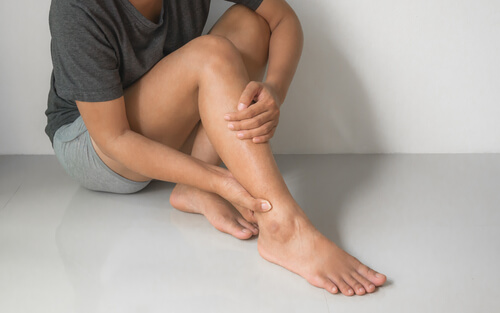 2. Swelling Limbs

Swollen limbs, or edema, occurs when there is an excess of fluid under the skin. The buildup occurs outside of the circulatory system, and in the case of lymphoma, usually is seen in the limbs, although the swelling can also be in the hands, arms, and abdomen.
Cancer can be a cause of this swelling and at times it can be a side effect of cancer treatments, such as chemotherapy. People who are suffering from edema may feel that their clothes are too tight and that the skin is being pulled. In the case of lymphoma, the limbs swell because the lymph nodes are also swollen.
If your swelling is severe, your doctor may prescribe a diuretic in addition to other medications you are taking. To relieve the pressure, you may want to raise it when you are sitting or lying down. Also, cut down on salt to combat swelling.