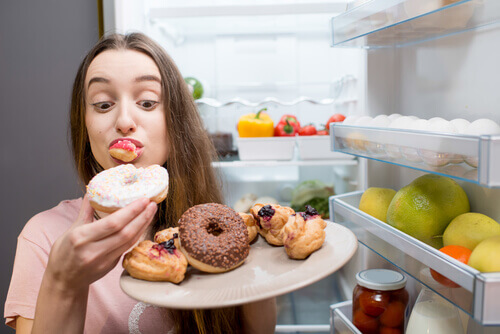 2. Sugar in Your Diet
Your diet is an essential part of what keeps you healthy every day – or what makes you feel so sick and sluggish that you can't move from one point to the next. Fatty liver could be the culprit if you've been noticing symptoms like weight gain, a stabbing pain in your sides – the location, more or less, of your liver – and already have problems with your heart, high blood pressure or cholesterol.
Your diet could be the cause behind fatty liver, but you shouldn't think that the bad fats we've already mentioned are the only thing that could cause your condition. Too much sugar in your diet could also be behind it: And we know from prior medical research that sugar has all kinds of health implications – especially if you're sensitive to sugar (i.e. a diabetic) or if you consume far too much of it. Too much sugar in your diet (to the point of being completely unhealthy!) is enough to put you on the road to fatty liver.