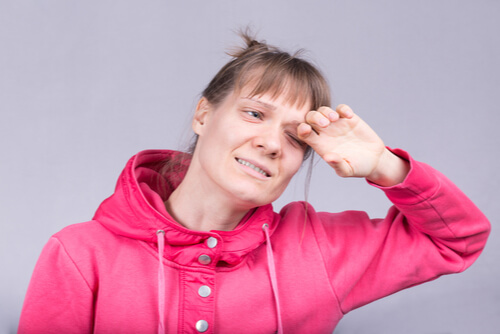 The effects of Bell's Palsy cause the face to droop on one side. Temporary or permanent weakness in your facial muscles results in a one-sided smile and a "lazy eye." Bell's Palsy develops due to pressure placed on the seventh cranial nerve that runs between the brain and the face via a small opening in the skull. When the cranial nerve becomes inflamed, it presses against the gap and wears away the protective sheath covering the nerve.
As the disorder progresses, the brain loses the ability to communicate with the facial muscles and symptoms begin to present themselves rapidly. The exact cause of inflammation of the seventh cranial nerve is still unknown to medical science. However, medical professionals have some consensus on the theory that viral or bacterial infection may induce the condition.
For some, the effects of Bell's Palsy are temporary and subside over a period of a few weeks. In others, the condition may be permanent, reducing the affected individual's quality of life. Here are 9 main symptoms of Bell's Palsy, if you experience any of them, seek medical attention.
1. Dry Eye Syndrome
This disorder comes from a lack of lubrication on the surface of the eye. The resultant irritation and inflammation that result from a lack of lubricating fluids can result in scarring of the cornea from scratching the eyelids. Dry eyes syndrome has two specific diagnoses;
• Keratitis sicca. A general term describing inflammation and dryness of the cornea.
• Keratoconjunctivitis sicca – When the condition affects both the conjunctiva and cornea.
A recent online poll revealed that up to 48% of Americans, older than 18 years of age, experience some form of dry eye syndrome. The symptoms of DES include;
• A burning sensation in the eyes.
• Intense itching sensation around the eyelids and tear ducts.
• Heavy or fatigued eyes.
• Aching sensations in the eyes.
Bell's Palsy can temporarily disable control of the muscular system around the eye, and the lower eyelid may turn outward (ectropion), causing the eye to weep. Symptoms of dry eye syndrome will develop if the condition persists.