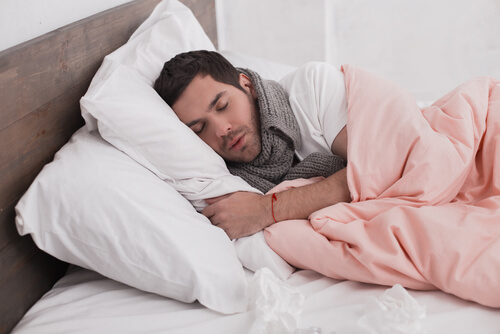 2. Chills
Before fever sets in, chills and aching muscles are early symptoms that pneumonia may be in the system. Often the chills will set in first before the body temperature rises, but as fever picks up, it can mean the patient is running a high temperature but may feel cold.
Shivering and shaking can occur as a result and are a classic sign, combined with other symptoms listed here, of pneumonia. They are all part of the body's natural defense mechanisms as it works to rid itself of infection.
Though the patient may feel cold, covering with too many blankets has the potential for exacerbating fever and could mean an increase in temperature to dangerously high levels. Be cautious of wrapping up too warm.