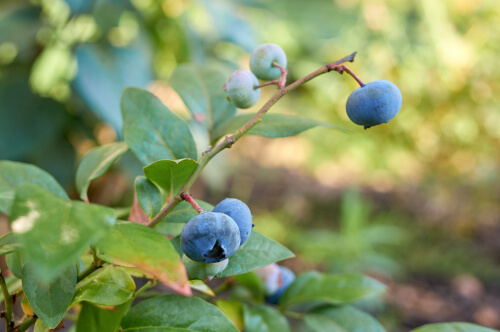 The bilberry is a close relation of the blueberry, with many of the same health benefits. Bilberries are native to Europe and go by the monikers of whortleberry, huckleberry, or European blueberries. Many food manufacturers process bilberries into preserves or juices, and supplement manufacturers make extracts using the berries.
Bilberries are similar to blueberries in looks and taste, and they also have a similar antioxidant profile. Bilberries contain alkaloids, carbonic acids, anthocyanin and other phenolic compounds such as tannins, quercetin, catechins, and, pectin. These polyphenol antioxidants have potent healing effects on the body, scavenging free radicals from the bloodstream while improving cell health and communication.
Buy bilberries fresh, frozen, or in powdered form, and add them to your meals for a boost to your nutrition. Add them to shakes, mix them into pre-workout formulas, or add them to your muesli in the morning. Apart from the dietary uses of bilberries, here are eight benefits and uses of this superfruit.
1. Diabetes Management
Diabetes is a blood sugar disorder that takes some time to manifest in the body. The majority of cases of the disease occur due to patients losing control of their insulin sensitivity. Insulin is the hormone released by the pancreas after eating a meal.
The insulin helps to stall the rise in blood glucose levels from consuming carbohydrates. Without insulin, we would end up going into hypoglycemic shock after drinking a can of soda. However, patients with diabetes maintain an abnormally high blood sugar level throughout the day, reducing the efficiency of the pancreas, the organ responsible for producing insulin.
As a result, the diabetic patient requires the use of insulin drugs to manage their blood sugar for the rest of their life. Studies show that the antioxidants and polyphenols found in bilberries help to regulate blood sugar levels and improve insulin sensitivity in patients suffering from prediabetes and type-2 diabetes.