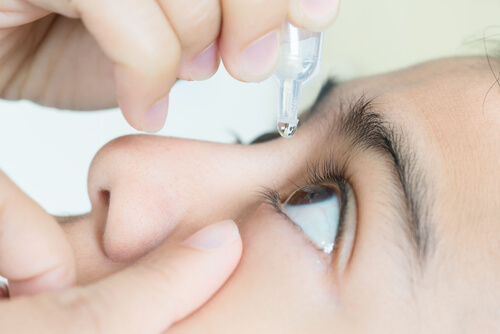 2. Eye Conditions
Studies published in the Journal of Nutrition show that adding bilberries to your diet may improve eye health.  Research shows that patients eating bilberries in the morning for breakfast experienced less eye fatigue during the day.
The antioxidants and polyphenols found in bilberries help to resolve retinal disorders affecting the patient's vision. One study shows the potential of bilberry extract for protecting retina cells from macular degeneration associated with progressive eye disorders.
If you are starting to experience trouble with your vision, include bilberries in your breakfast. After 6-weeks of consuming the superfruits, you should notice an improvement in your vision. Bilberries taste fantastic when included in your morning smoothie, and they also make a great addition to a bowl of muesli with some fresh, organic Greek yogurt.
You can eat bilberries frozen or fresh, as the freezing process does not damage or remove any of the beneficial antioxidants and polyphenols.