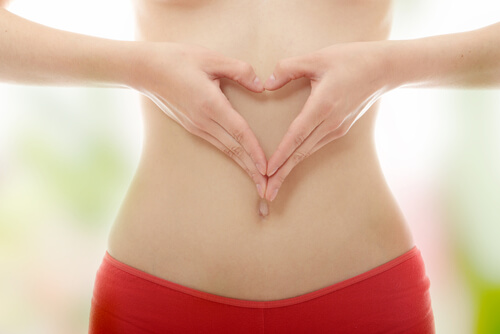 2. Aids Digestive Health
When we eat refined carbohydrates, such as white flour products and sugary snacks, these foods create inflammation in the digestive system. The increase in inflammation causes swelling of the intestinal wall, allowing toxins to escape the confines of the gastrointestinal tract and enter the bloodstream.
As a result, these inflammatory particles end up circulating into every other biological system in the body, exacerbating symptoms of pains, stiffness, and swelling associated with inflammatory diseases, such as osteoarthritis.
Fortunately, lemon balm features anti-inflammatory properties that soothe digestive inflammation. If you suffer from bowel disease or inflammatory conditions like celiac disease, then consider drinking lemon balm tea with your meals to counteract the effects of inflammation and aid with digestion. The potent polyphenols found in lemon balm tea go to work on restoring the balance of beneficial bacteria in your gut, helping you absorb more nutrition from your food while soothing signs of digestive inflammation.